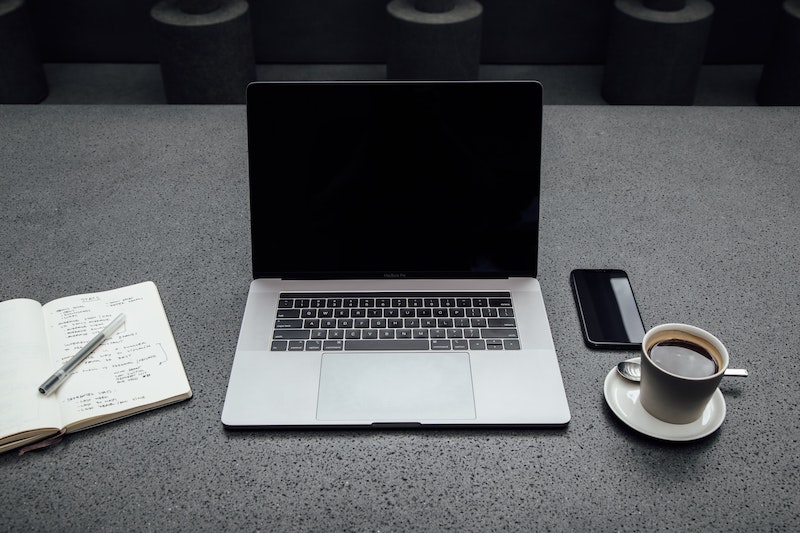 24 Mar

Remote Legal Video Options: Complete Guide

Whether due to illness, physical location challenges, or government restrictions, there are times when conducting an in-person legal deposition is not an option. Although this can pose a challenge and halt the progress of a case, it can be overcome. Luckily, there are several ways to conduct a remote legal deposition.

Today, we are sharing several ways to conduct remote legal video. With a little creativity and the help of modern technology, physical restrictions do not have to hinder the deposition process. Using tools such as Zoom, Google Hangouts, and other similar systems is an excellent way to conduct your legal depositions in a remote setting.

As with anything, there are pros and cons to remote depositions. However, in many cases, they can save both time and money while boosting overall productivity. In this post, we will share some of the unique challenges of remote legal depositions. We will also share some tips for ensuring that your remote deposition goes smoothly.
Benefits of Remote Legal Depositions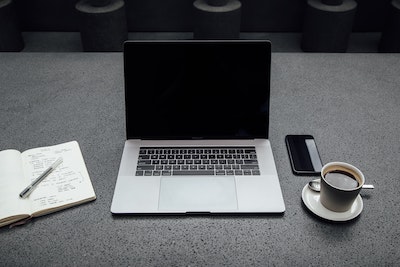 There are many benefits to choosing a remote legal video. In times where physical gatherings are limited to just a few people, a remote deposition is an excellent way to provide the opportunity for all necessary parties to participate.
Remote depositions are beneficial when physical gatherings are inhibited. However, they can also prove valuable in many other situations. If the client is not located in your immediate area, a remote deposition can save valuable time and money by eliminating the travel time. 
Remote legal video also make it possible for 100 or more participants to be present. This number depends greatly on the software you use. If you have a large group that is going to be participating, it is important to use a platform that will support this.
These are just a few of the reasons why it is wise to master the use of technology for conducting remote legal depositions. Below, we will share several options for remote legal depositions that are both effective and easy to use.
Ways to Conduct a Remote Legal Video
When conducting a remote legal deposition, there are a few things you will need. To film a video deposition in a remote setting you will need a high-quality webcam and a microphone. You will also need to master the use of video conferencing software. Zoom is the video conferencing software that we recommend using, however, we will also cover other options in this article.
Zoom
We have found that Zoom is one of the easiest and most effective ways to conduct remote legal depositions. Zoom is a software that allows you to schedule and host the online meeting which eliminates some of the work for the other parties that are involved. 
Setting up a zoom meeting is simple, meaning that anyone will be able to figure it out within a few minutes. This can eliminate unnecessary frustration for everyone involved. You can use Zoom to record both the audio and video of your meeting. The recording is then saved directly to your computer.
When using Zoom, you can have up to 100 participants in attendance via video call. This makes it easy to ensure that everyone can be involved in their own remote locations.
Google Hangouts
Almost everyone has familiarity with Google platforms. This is one of the greatest benefits of using Google Hangouts for remote legal depositions. Because most of us already use a Google account for conducting business online, it makes this option incredibly accessible. 
Google Hangouts integrates with YouTube to produce a recording of your video call that you can then edit or export as needed. Up to 150 individuals can participate in a remote legal deposition using Google Hangouts.
Skype
Skype is known as one of the first online video conferencing platforms. Because of this, many individuals have experience with this software. One of the downsides to using Skype for a remote legal deposition is that it limits the number of participants to a total of 10. However, if your legal deposition does not require a large group, Skype can be an excellent option!
GoToMeeting
Many professionals choose to use GoToMeeting for their video conferencing needs. The primary benefit of GoToMeeting is that it provides users with a secure platform on which to conduct legal depositions. All users will be required to enter a PIN upon entering the video call. This provides greater security than other video conferencing platforms. 
Additionally, GoToMeeting is compatible with almost every operating system and device which makes this platform incredibly versatile and easy to use. This platform also records the audio and video of your legal deposition within the software. With GoToMeeting, up to 25 individuals can participate in a video call using their webcam. In 
Microsoft Teams
A lesser-known platform for conducting remote legal depositions is Microsoft Teams. Microsoft teams allow up to 250 participants in a video call, a number that will most likely never be needed for a legal deposition. You can also schedule meetings using this platform which can be helpful when planning a remote deposition. You can record the audio and video of a call using Microsoft Teams with a few changes to the initial settings.
WebEx
Another great software platform to use to remote legal depositions is WebEx. WebEx offers clear video footage (with the use of a high definition webcam), which can be valuable when you are conducting a video deposition.
One of the qualities that set WebEx apart from other video conferencing software is that the other participants can join the call without downloading any software. This eliminates potential frustration on the part of the witness and other participants.
Things to Keep in Mind During a Remote Legal Deposition
There are several things to keep in mind while you are conducting a remote legal deposition. By carefully working through these topics, you will ensure a successful deposition that results in high-quality video footage.
Always Test Your Systems
Whether this is your first remote deposition or you have conducted several, it is crucial to test all of your systems. This will ensure that each piece of your equipment is working properly. It is also the best way to save time during the deposition by ensuring that everyone involved knows how to easily operate the computer software you are using.
Invest in High-Quality Gear
When you are conducting a legal deposition remotely, you are relying on your gear to produce a high-quality video recording. Because of this, it is crucial to utilize only the best sound and recording devices. 
The two most important pieces of equipment for a remote legal deposition are a webcam and microphone. Most computers have a built-in webcam. However, these webcams often provide low-quality footage.
If your webcam is poor quality, it will produce an unclear video image, this can impact the efficacy of your finished deposition. For this reason, it is important to invest in an additional webcam that provides high definition footage.
A low-quality microphone will provide with muffled audio footage. As you are well aware, clear audio is the most important part of any deposition, no matter the setting.
The best type of microphone to use when filming a remote legal deposition is a lapel microphone. We suggest that each party that will be speaking has their own lapel microphone to ensure that the audio quality is consistent and clear. 
Update Your Computer Software
Once you decide on a software to use for the deposition, make sure that the software is up to date. This will eliminate the risk for software failure or necessary updates during the deposition.
It is also important to disable all notification and alerts on your computer. These notifications can present an unfortunate distraction during the legal deposition process.
Use a Backup System for Recording
One of the greatest benefits of conducting a legal deposition remotely is that the computer software you are using will record the deposition. However, it is wise to have a backup system or camera in the event that the software you use does not save the footage. We have used several of these systems and have compiled a list of recommended backup systems here.
Another alternative to a backup system is to film the witness using a video camera in their physical location. To use this method, you will need to arrange an individual to set up the camera to correctly film the witnesses' deposition.
Final Thoughts on Remote Legal Videos
We are so fortunate to live in a digital age where technology is abundant. By working with a video conferencing software like the ones mentioned above, you can continue to conduct legal depositions in a remote setting. Not only will this provide you with the opportunity to continue working when physical gatherings are restricted, but it can also be a valuable asset for conducting depositions when the participants reside in different states.
The most important thing to keep in mind while conducting a remote legal deposition is to find software that you are comfortable using. Many of the video conferencing software options mentioned in this article are completely free or offer a complimentary trial period. This allows you to use software that meets the needs of your situation.
Remote legal depositions can be just as effective as physical depositions as long as you put in the work to secure high-quality equipment and software. 
You can read all of our articles on remote legal depositions here.