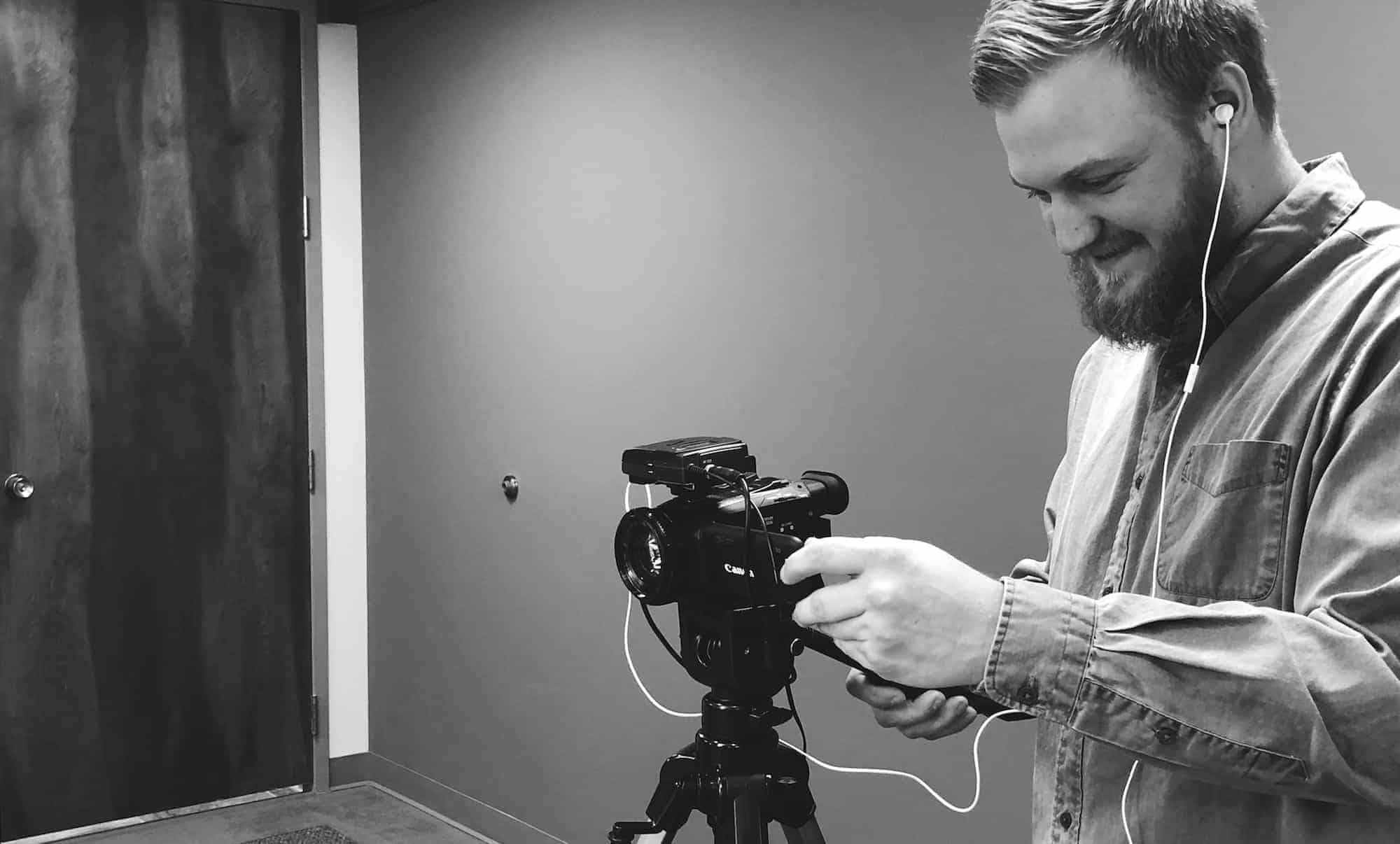 06 Jun

10 Tips for Growing a Legal Video Business

When it comes to starting a successful legal video business, getting the equipment you need is only half the battle. Growing your business from the ground up will most certainly take time and effort, but the returns you'll get in the long run will make it well worth it.

That said, here are 10 tips to help you grow your legal video business: 
Tip 1: Request Referrals from Existing Clients or Contacts 
If you're looking for a way to get your foot in the door with your legal video business, one of the best things you can do is utilize referrals and your existing contacts.
Referrals from Clients
When you provide a great service your clients themselves can become one of the best ways to grow your business. Whenever you work with a client, take intentional steps to develop a relationship with them.
Let them know that you are continuing to expand your business, and don't be afraid to ask for introductions with their contacts in a legal field that could use video work. Chances are, if you're doing a great job for them, they won't have any reservations about referring you to someone they know.
Referrals from Other Contacts 
If you're just starting out your legal video business, you might not even know anyone in the field yet that can help you with referrals. If you're at this phase, it will be in your best interest to begin working the other contacts you might have.
It's a small world, and someone you know is bound to have connections with someone in need of legal video work. Begin stirring the pot by talking with your friends and family members, or pushing out a post on Facebook.
If you can't get a direct referral, your next best option is to go straight to a law firm. If you can get an idea of what they're currently paying for legal video services and undercut it, you have a good chance of becoming their new go-to legal video company.
Tip 2: Study Your Competition So That You Can Improve Your Own Service Offerings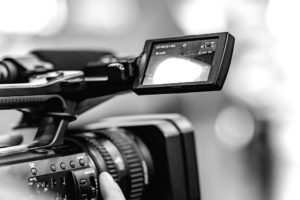 If you want to dominate the legal video business niche in your area, then you'll need to make sure that you can compete with the local competition.
Do your best to get an idea of their services and pricing so that you can find ways to make your offerings more competitive.
If you're having trouble finding ways to set yourself apart, it's helpful to try to think like your potential clients. What are their frustrations? How could their lives be made easier? When you answer these questions and implement the answers into your business structure, you'll be on top of the game in no time.
Tip 3: Build Up Your Legal Video Portfolio 
A strong portfolio is valuable because it increases your perceived authority and credibility with potential clients. If you've never picked up a camera, edited video, or done anything with audio, you might have a difficult time convincing someone to work with you.
I recommend having a place that people can view samples of the work that you've done. In these samples, you'll want to make sure that the lighting and audio are crisp and clear, and that you're following the editing procedures required in legal video.
Tip 4: Make Sure Your Legal Video Business Has Great Customer Service
So many businesses fail in the area of customer service. Having great customer service alone can oftentimes be enough to set you well ahead of your competition. But what exactly does great customer service look like for a legal video business?
Communication 
If you want your business to succeed, it's vital that you learn how to communicate. Set your business hours for the week, publish them somewhere, and make sure you're available to answer your phone and emails at those times.
If someone tries to contact you but they miss you, get back to them as soon as possible. Otherwise, they'll be forced to take their business somewhere else. I would wager that millions of business dollars are lost every single year just because of poor communication. If you get this area right, you'll have results to show for it.
Attitude
Smile, be friendly and welcoming. Even if you aren't feeling great, you should always maintain a pleasant appearance when you're communicating or working with your clients.
Quality Work 
Sloppy work is the fastest way to ruin your business and your reputation. Make your business known for being reliable, providing great work, and always honoring your word. Show up early to jobs and always be overprepared.
Tip 5: Invest Your Resources Wisely 
While it might seem like a good idea to upgrade to that $4,000 camera, the fact of the matter is that you don't need an ultra-crisp 4k camera to shoot legal video. Your money would be better spent marketing your business or paying someone to cover for you while you're out of town.
If you struggle with managing money, it might be worth your time to hire a bookkeeper to help you keep your legal video business in proper working order.
Tip 6: Utilize Online Marketing to Grow Your Legal Video Business 
Websites, newsletters, social media. There are more than enough online marketing tools that you can use to grow your legal video business. However, a great website that displays your credentials, previous work, and gives people a sense of who you are, is probably the most important.
You can easily and quickly make a website online using website building tools, or you can you work with a marketing company if you have a very specific idea of how you would like it to look. Keep in mind, if you want people to actually visit your website you should invest in some Search Engine Optimization.
SEO involves various processes and tactics that will help ensure that your website shows up in Google search results for the searches that will bring you business. You can pay companies to help you with this, or you can learn a lot from Youtube if you'd like to do it yourself.
Tip 7: Make You Legal Video Business Easy to Work With 
When it comes to getting clients for your legal video business, you should make it your goal to remove any potential barriers between you and your clients.
Make sure if someone is interested in working with you, that there is a clear course of action they can follow. This might look like a phone number, contact form, or email address posted on your website.
If you're confident that you have the best prices in town, it might make sense to list your pricing on your website so that potential clients know beforehand what types of rates you're offering.
Tip 8: Offer Special Discounts 
Many times, the hardest part of growing a legal video business is making the initial connection with more clients that could turn into regulars.
Offering a discount for the first legal video you film is a great way to establish a relationship, show the quality of your work, and prove that you're a reliable person to work with. The next time they need a video done, you'll be the most convenient person for them to contact, and you can begin your normal rate with them.
Another idea you might consider is some type of customer loyalty system. Perhaps every 5th legal video you provide comes at a discounted rate. Make it in your client's advantage to always work with your team.
Tip 9: Build a Legal Videography Team
If you've established a strong client base, you might have more work on your hands then you can easily handle. Once you reach this point, it's time to start thinking about bringing on some independent contractors or employees to help.
Utilizing team communication tools like Trello and Slack can be an easy way to facilitate work and make sure that everything is done correctly and on time.
Tip 10: Perfect Your Legal Video Business Model and Franchise 
If you really want to take your business to the next level, you might consider franchising your business model. Before you get to this point, you will want to make sure that you have perfected all of your systems so that it will be as easy as possible for people to follow the business model that you've created.
It's important that you have very precise guidelines and details spelled out. It's in your best interest to work with an attorney at this point to help guide you through the process.
Thank you for reading and best of luck with all of your legal video endeavors! You can check out more of our recent articles by going here.