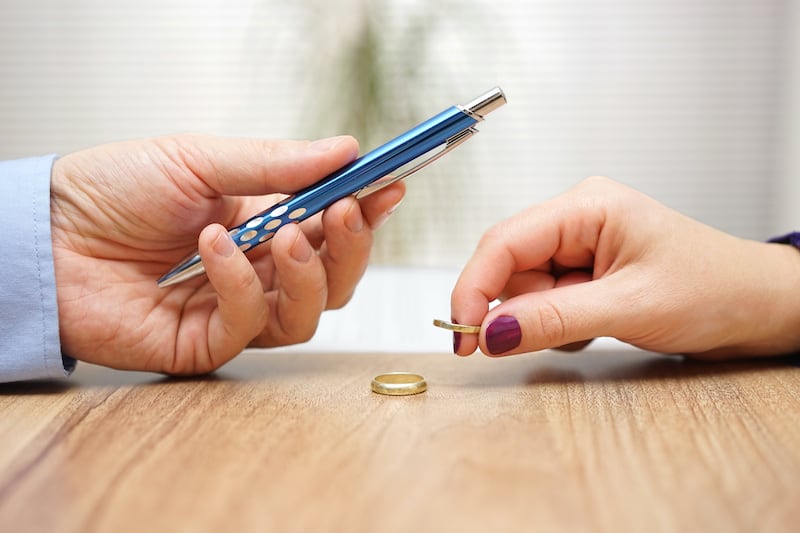 15 Aug

Preparing for a Divorce Deposition: Everything You Should Know

Although not required for every divorce, a deposition can provide valuable information during this complicated legal proceeding. Divorce is an emotionally and mentally exhausting situation, no matter the circumstances surrounding the separation. A request to participate in a divorce deposition can greatly exacerbate the stress and overwhelm you are already experiencing. Proper preparation is one of the best ways to combat these negative reactions and emotions.

So, how do you prepare for a divorce deposition? The best way to prepare for an upcoming divorce deposition is to carefully review any questions that may come up. It is also wise to familiarize yourself with the deposition process so that you know what to expect as you enter the room.

A successful deposition is crucial to having an optimal outcome in your divorce case. It is important to not only prepare properly but also find an experienced divorce lawyer to help you navigate this complex situation. 
How to Prepare for a Divorce Deposition
During a divorce, there are many thoughts and emotions that you will likely feel. This can take a stressful situation and elevate it to a point where it seems unbearable. You must carefully prepare for your divorce deposition to ensure that you portray your side of the situation in a positive light. This will provide you with the best chance of achieving your desired outcome.
What is a Divorce Deposition?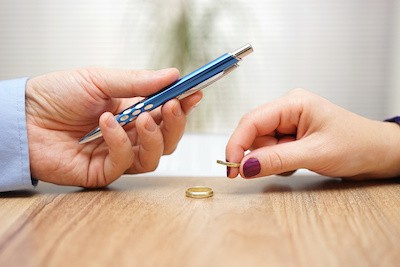 A divorce deposition is a meeting that takes place during the discovery phase of a legal case. While a deposition is not held in a courtroom setting, you will be under an oath during the deposition. Throughout the deposition, the opposing counsel will ask a series of questions that will help them as they create their case.
You must realize that any information you share during your divorce deposition can, and likely will, be used against you if the case moves on to a courtroom trial. Your divorce deposition will likely take place in the legal office of the opposing counsel although it may take place in a neutral conference room setting. 
Steps to Preparing for a Divorce Deposition
The goal of a deposition is for the opposing counsel to hear your side of the story, oftentimes discovering information about the case that they will later use against you. Because of this, it is often an emotionally taxing and stressful event. However, taking the proper steps to prepare for your divorce deposition will help to eliminate some of the uncertainty surrounding the meeting.
Review Any Relevant Information
While it is important to not rehearse the answers to your questions, it is also important to review any information that you may be asked to share. During a divorce deposition, you will likely be asked for information dating back to the very beginning of your relationship. Although this is likely the last thing you wish to dwell on, it is important to review this information so that you can answer clearly and thoroughly. 
Gather Necessary Documentation
During a deposition, your lawyer may present certain information or documentation to support your testimony. As the deponent, you may not bring any of this information to the deposition. For this reason, you must gather the documents ahead of time so that your divorce attorney can distribute them to the parties involved. 
Provide a Positive Impression
In some cases, your deposition may be recorded on video to be shown during the courtroom trial. Additionally, the impression you provide during the deposition may greatly sway the opinion of the parties involved. While your deposition does not take place in the courtroom, it is important to behave similarly.
Arrive at your deposition wearing professional attire, maintain a calm demeanor, and refrain from any type of emotional outburst. You can find more information on how to dress for a deposition here. 
If you feel yourself becoming overwhelmed or emotional, ask that your lawyer requests a brief break from the deposition. During this time, you can compose yourself and ask your lawyer questions regarding the deposition.
Try to Relax
While the deposition does have an impact on the outcome of your divorce, it is important to not go into the meeting with incredible amounts of stress. When you are under great amounts of stress, you are unable to think clearly. This could cause you to provide false information or unclear answers. 
After taking the time to prepare for your divorce deposition, try to take some time to relax and allow yourself to decompress before the deposition takes place. Having an experienced divorce attorney by your side will help to eliminate some of the uncertainty and overwhelm surrounding this event. 
Topics Discussed In a Divorce Deposition
As the date of your divorce deposition approaches, you are likely wondering what topics will come up. Here are some of the types of questions you may encounter throughout the course of your divorce deposition.
Financial Situation
Finances are one of the greatest aspects of a divorce. During your divorce deposition, you will likely be asked many questions regarding your past, present, and future financial status. The income of both parties, homes, vehicles, assets, investments, and debt are all taken into consideration during this process.
These questions may seem invasive. However, it is important to provide accurate information in order to ensure a fair divorce for both parties.
Specific Incidents Leading to Divorce
Many of the divorce cases that require a deposition had a specific incident that caused it to take place. This will likely be one of the greatest focuses of your divorce deposition. Each story has at least two perspectives. Sharing your perspective of the incidences leading to your divorce will ensure that your legal counsel as well as the judge have the information they need to make the right decision. 
Mental & Physical Health
In any divorce, it is important to look at the mental and physical health of both parties. This ensures that your judgment or ability to provide for yourself is not in question. Especially when children are a part of the equation, this portion of the deposition is incredibly important.
The opposition may also ask questions regarding recreational activities. They may also question drug or alcohol use or other hobbies that could negatively impact your future health and wellbeing.
Child Care Arrangements
Children quickly complicate any divorce situation. The best interest of the child should always be the more important consideration. During your divorce deposition, you will be asked questions regarding your child care arrangements, child custody situation, and ability to care for your child going forward. 
Other Questions
Depending on the state in which your divorce is taking place, the opposition may ask additional questions regarding your personal life and choices. If a corporate business or organization is involved in your divorce, you will be required to answer additional questions regarding your business. You must answer each question to the best of your ability, even if it is uncomfortable. 
Qualities of an Excellent Divorce Lawyer
When you find yourself facing a divorce, the first thing you should do is find an excellent divorce lawyer. Working with an attorney who specializes in this area of law will ensure that you have the representation you deserve and the outcome that you desire. 
The best divorce lawyers are qualified, caring, and listen well. It is important that you feel cared for and understood during this challenging and scary process. At the end of the day, your divorce lawyer should always have your best interest in mind. By properly preparing and working with a skilled divorce lawyer, you will be able to navigate the complex dynamics of a divorce deposition with ease.
Thank you for reading Deposition Academy. You can find more deposition tips here.