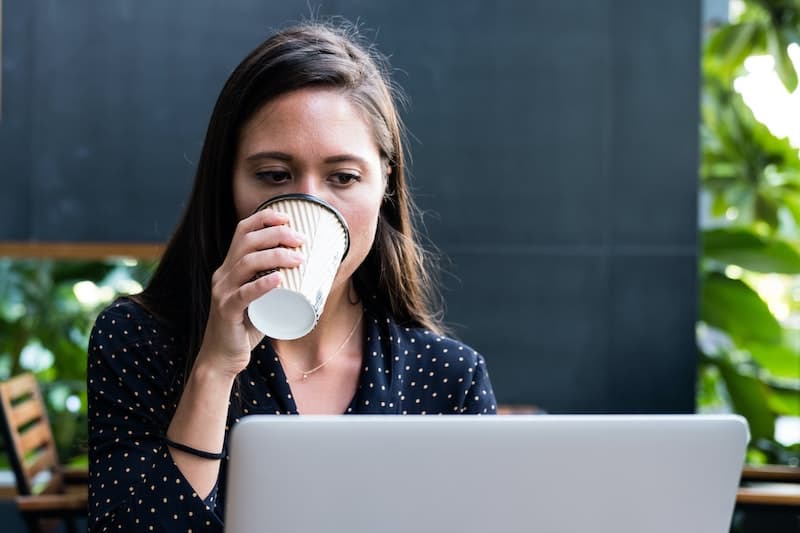 27 Apr

Preparing for a Deposition As a Plaintiff: Everything You Should Know

Participating in a legal deposition can be intimidating and stressful, especially if you have no prior experience with legal matters. As the plaintiff in a deposition, you may feel nervous and uncertain in the days leading up to your deposition. Our goal in this post is to prepare you for your legal deposition, eliminating much of the potential stress you may be experiencing.

What do you need to know about preparing for a deposition as a plaintiff? Although participating in a legal deposition as a plaintiff can be a taxing experience, a few simple tips will create a better overall experience. The most important thing to know while preparing for a deposition is that proper preparation is key to success.

With the tips for deposition preparation that are included in this post, as well as insight from your personal lawyer, you will be equipped with everything you need for a successful deposition.
Deposition Basics: What You Need to Know
Since many plaintiffs have no prior experience with the legal system, let's begin by sharing some basic information about legal depositions.
What is a Deposition?
A deposition is a meeting in which the opposing lawyer will ask the plaintiff a series of questions surrounding the case. The purpose of these questions is to assist them in establishing their case as well as gather additional information that they may not already know.
Although a legal deposition is not held in a courtroom, and a judge is not present, it is still a legally binding event. As the plaintiff, you will be legally sworn in at the beginning of the deposition. It is important to answer each question truthfully, knowing that the answers you provide may impact the outcome of your case.
You can learn more about legal depositions here.
Who is the Plaintiff?
You are likely reading this article because you are the plaintiff in a legal deposition. Simply put, the purpose of the deposition is to hear your story. The plaintiff is the one who is the focus of a legal deposition. As the plaintiff, you will answer a series of questions asked by the lawyer who is on the opposing side of your case.
Tips for a Successful Deposition As a Plaintiff
There are many tips for having a successful deposition as a plaintiff. Although there is much information to share regarding this topic, we hope this section will provide you with an overview of things to remember as you participate in your deposition.
Proper Preparation is Key to a Successful Deposition
The most important thing to remember leading up to your legal deposition is that proper preparation is key to success. Your lawyer will likely provide you with potential questions that will be asked, information about the setting and atmosphere, and other important facts. 
It is best to not memorize the answers to questions you will likely be asked as this can lead to you answering on auto-pilot. However, running through a list of potential questions and thinking through your answers can help you feel more confident as you approach the deposition. You can find examples of common deposition questions here.
Always Answer Questions Truthfully
A deposition is a legally binding event. Because of this, it is crucial that you answer each question truthfully, without withholding important information. At the same time, you should not volunteer any information during a legal deposition. 
For example, if you are asked whether you ran a red stoplight, a simple 'yes' or 'no' answer is best. Do not provide additional information unless the lawyer asks you additional follow-up questions.
As the deposition progresses, you may remember additional information or find the need to clarify the answer. You are free to do so, and it will be beneficial to you, as this is part of providing a truthful answer.
Maintain a Professional Demeanor
Whether or not your legal deposition will be recorded on camera, it is important to dress professionally. As a common rule, it is best to dress in business attire. It is always better to overdress than to underdress for a deposition. You want to create the best impression on each individual involved. You can find more information on what to wear to your deposition here.
Your professional demeanor involves more than simply your attire. In addition to dressing appropriately, your mannerisms and overall attitude are crucial to the impression you make. Because of this, it is important to not engage in conversation or joking with the other participants at any point in your deposition.
Additionally, you should always sit up straight, maintain eye contact, and remain composed throughout the duration of the deposition. If you find yourself needing a moment to calm your nerves or emotions, your lawyer can arrange for a break in the deposition.
Think Through the Answer to Each Question
The lawyer who is questioning you may try to trick you into answering a question incorrectly. This is a common tactic used to gain information that is either not necessary or not beneficial to the case. At all times, be sure to think through the answer to each and every question.
As the plaintiff, you may start to feel confused at more complex legal questions. If at any point, you do not fully understand a question, it is important to ask for further clarification.
On this note, it is also important to refuse to answer compound questions. An example of this may be something like "Did you run the red light and hit the car?". In this case, request that the lawyer rephrases the questions, allowing you to answer each question individually. 
Look to Your Lawyer for Insight
When in doubt, remember to rely on your lawyer for assistance. As a plaintiff, this is likely your first experience in a legal setting. Your lawyer, on the other hand, participates in both sides of the deposition process regularly. They will be available to assist you throughout the duration of your deposition.
What Not to Say As a Plaintiff
It is just as important to know what not to say as a plaintiff than it is to know what you should say. Your Business Lawyer in OKC will be able to provide you with insight specific to your case. However, here are a few things to avoid in any deposition scenario.
Never Make Guesses to Answer Questions
As a plaintiff, you have taken an oath to answer questions truthfully to the best of your ability. Because of this, it is important to never make a guess when it comes to answering a question. If you are unsure of an answer, simply state that fact. 
It is also important to never state any information you heard through another person or assumed. In a legal deposition, only share information that you experienced personally and know to be a fact.
Always Avoid Absolute Statements
It is important to always avoid making any type of absolute statement during your legal deposition. When you include words such as 'never' or 'always' you are stating that there is no possibility for you to be wrong. This can be used by the opposing lawyer as a trap during the remainder of the case.
Never Argue During a Deposition
Part of maintaining a professional demeanor as a plaintiff is to portray a steady attitude. The purpose of the deposition is not to argue the case, the facts surrounding the case, or even to attempt to achieve a better outcome. As a plaintiff, your sole responsibility during the deposition is to calmly and thoroughly answer each question as it is posed to you. 
Arguing or becoming frustrated will only cloud your thinking, making it much more difficult to answer each question thoroughly and truthfully.
No matter the circumstances surrounding your case, acting as the plaintiff in a deposition can be incredibly overwhelming and stressful. By properly preparing for the deposition in the days leading up to the event, you can eliminate some of the negativity surrounding the day. This will allow you to participate with a clear mind, ensuring you have the most success deposition possible.
Related Questions
Do I have to have a deposition in person? When a lawyer requests a deposition in which you are the plaintiff, they will be responsible for determining whether that meeting will take place in person, over the phone, or even in writing. Although this decision is up to the opposing lawyer, your lawyer may be able to negotiate another type of deposition if it is an extreme circumstance.
For example, if you are incapable of physically attending the deposition, your lawyer may be able to negotiate for a video call deposition. At the end of the day, however, the opposing lawyer will be in charge of making the final decision.
How is a video deposition different from a traditional deposition? There are many types of depositions. However, with advances in technology, video depositions are becoming much more popular. This type of deposition is very similar to a traditional deposition with one main exception.
As the plaintiff in a video deposition, you will be speaking into a microphone as a legal videographer records the deposition. This process will still take place in a room with other individuals and will not affect the other aspects of the deposition.