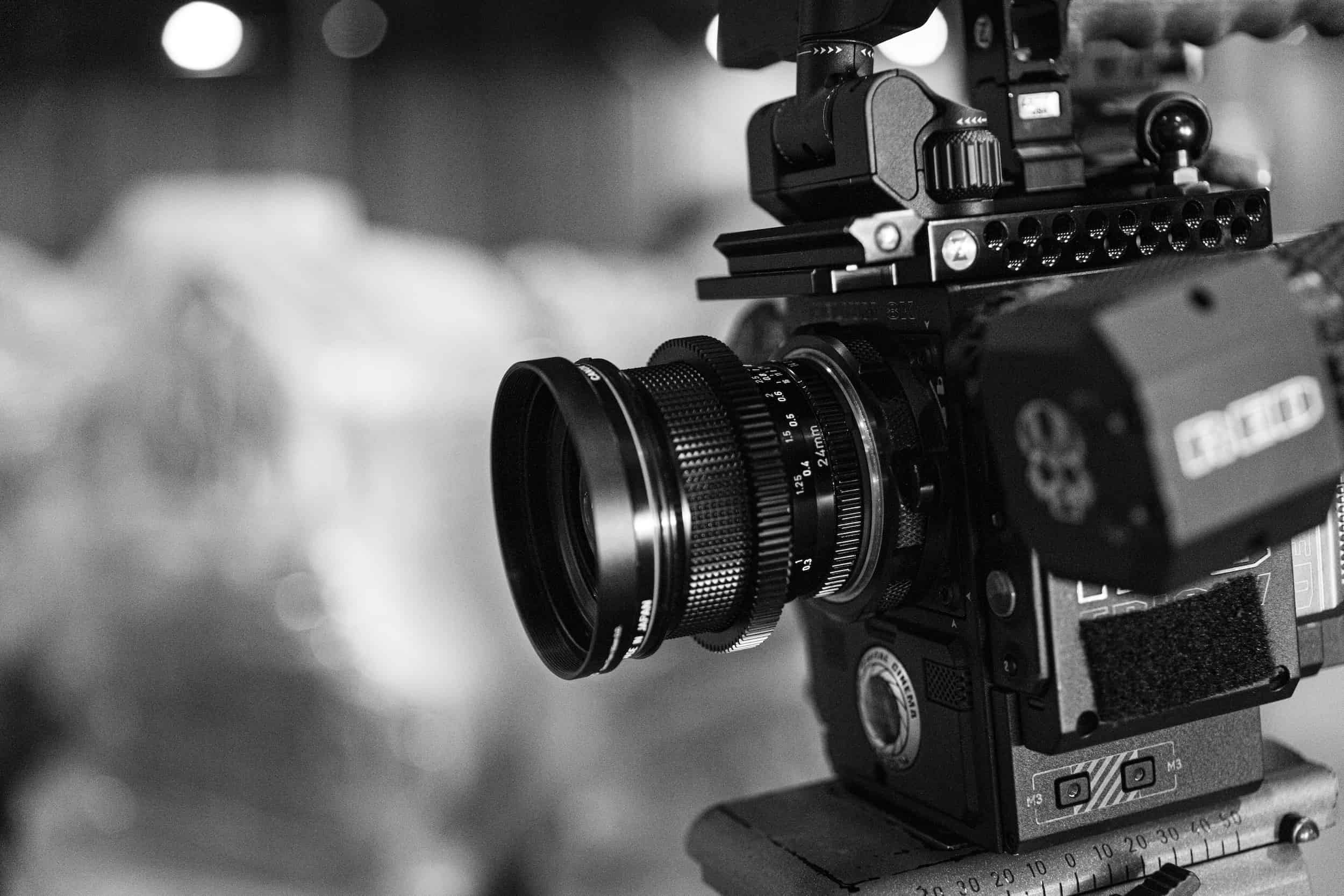 27 Nov

30 Deposition Video Tips for Legal Videographers

Today, we are sharing 30 deposition video tips for legal videographers. Following the tips in this article will allow you to produce better quality deposition videos, enabling you to grow your business. 
Video Deposition Tips for Legal Videographers
The following tips are useful in both establishing and building your legal videography business.
1. Ask About the Unique Needs of the Client
Does the client require a finished product in a set time frame? Where will the deposition be held? Asking about the unique needs of each video deposition allows you to prepare properly. 
2. Capture a Practice Shot Before Starting the Deposition
Taking a moment to capture a practice shot allows both you and the attorney you are working with to make any necessary adjustments. Failing to set aside a few moments for this task can create a less than ideal video deposition.
3. Provide Specific Instructions to Participants
It can be easy to forget that many people have little to no experience with microphones, video cameras, or other recording gear. It is important to provide specific instructions as to how they should speak and act while being recorded.
4. Be Patient With the Witness
As a legal videographer, your career is based on filming depositions. However, for many of the witnesses involved, this is their first experience with a video deposition. Because of this, it may seem like they are asking unnecessary questions. Remember to be patient with them as it will make everyone's experience much more pleasant.
5. Bring Backup Equipment
A professional legal videographer invests in only the highest quality sound and video equipment. However, even the best-made tools fail at times. It is important to bring backup audio and video equipment with you to every video deposition. 
6. Don't Forget Business Cards
Even if you have worked with a legal firm many times in the past, it is important to bring your business cards. You never know when you could meet an opposing attorney who you can establish a working relationship with. If you are providing professional legal videography services, networking should always be a top priority.
7. Pay Careful Attention to Verbal Cues
During a video deposition, the witness or attorney may want to display a piece of evidence or make a motion to something in the room. It is important that you are paying careful attention to these verbal cues. Failing to capture something of importance will create an inconsistent and less than ideal video deposition.
8. Ask How the Video Will Be Used
It is always wise to ask the attorney who is hiring you how they plan to use the video deposition. Is it for the development of their case? Are they planning on showing it during the trial in the courtroom? Knowing this information ahead of time allows you to record it with the end goal in mind.
9. Be Sure to Ask About Editing the Deposition
Does your client require subtitles for the video deposition? In what form would they like the finalized video deposition delivered? Asking these questions ahead of time will eliminate any miscommunications during the editing and delivery of the video deposition.
10. Scope Out the Location for the Video Deposition
If it is your first time filming a video deposition in a certain location, it is important that you scope out the room that you will be using.  Scoping out the location before it's time to set up your equipment will cut down on your frustration and stress. Additionally, by doing some work ahead of time, you can ensure that the room will fit your needs and be well-suited to your recording equipment.
11. Don't Be Afraid to Ask for What You Need
As a legal videographer, it is your responsibility to record and produce the highest quality video deposition possible. In some cases, this may require a change in locations or other adjustments. Do not be afraid to ask the parties you are working with for what you need. They will be glad you are concerned with the overall quality of the video.
12. Remember That Customer Services is Important
Especially if you are running a freelance legal videography business, customer service is of the utmost importance. Providing incredible customer service for your business is the best way to establish a good rapport with the legal firms in your area. Professional, clear communication, prompt service, and excellent finished product are all important aspects of customer service.
13. Provide Sufficient Time for Soundchecks
Your job as a legal videographer is to record both the audio and visual aspects of a video deposition. It is important to plan for and provide sufficient time for a soundcheck before you begin the video deposition. Failing to capture high-quality audio recordings will result in poor quality video deposition.
14. Stay Up to Date with Video Equipment
Just because your video equipment is working great doesn't mean there's not a better option available. As a legal videographer, it is important to invest in and learn about the latest video equipment that is available. Taking the steps necessary to obtain this high-quality gear will make your job easier and minimize your workload. 
15. Pursue Further Legal Videography Education
No matter the number of years spent in the legal videography field, it is important to consistently pursue further education. Taking classes from your community college or working through online education is the best way to stay ahead of the pack in terms of experience. 
Giving yourself the necessary time to pursue further education allows you to raise your rates, thus making more money each year.
16. Ask for Referrals
Networking is key to legal videographers, especially those who are doing freelance work. Asking for a referral from a legal firm you work with regularly allows you to grow your business and gain additional clientele.
17. Maintain Your Video Equipment
As with anything, it's important to properly maintain your video and audio equipment. Arriving at a video deposition with equipment that is clean and organized will present your business in the most positive light. 
18. Don't Forget to Practice
Whether you are just starting on your legal videography journey or you're a seasoned veteran using new equipment, it's important to practice your craft. Ask a few friends or coworkers if they would assist you in setting up a mock video deposition. Doing a quick run-through with your equipment will help you work through any problems that may arise.
19. Follow Deposition Rules
Although the attorney you are working for should be aware of the rules surrounding video depositions, it's also important to have your own knowledge of the matter. Failing to abide by deposition rules and regulations can have serious consequences including fines or the loss of your business.
20. Keep the Video Deposition Simple
Speaking of rules and regulations, in most states, it's required that a video deposition is recorded in a straightforward manner. Keep your content simple, portraying the deposition as accurately as possible.
21. Eliminate Distractions
To capture the best quality video deposition, it is important to eliminate any distractions in the room. Potential distractions include:
Harsh Lighting

Dark Shadows

Loud Noises

Electronic Interference
Anything that could prevent you from capturing high-quality visual or audio footage should be removed from the room in which the video deposition will take place.
22. Ask About the Location of Exhibits
It is your job as the legal videographer to ensure you are able to capture any exhibits that are shown throughout the duration of the video deposition. Be sure to ask about the location and frequency of these exhibits to eliminate the potential for oversight of this important feature.
23. Invest in a Portable Backdrop
A good backdrop has the ability to transform even the most distracting rooms. Investing in a high-quality backdrop enables you to record video depositions in areas that would otherwise not be possible. A backdrop is a minimal investment and requires little storage space.
24. Don't Sell Yourself Short
There can be a lot of preparation and editing involved in filming a legal deposition. Be sure that your rates reflect the work that you will put into the final video deposition product.
25. Think of Video Depositions as Live Video
During a video deposition, you are unable to edit mistakes out of your work. Because of this, it is wise to think of a video deposition as a live video. Double-check all your equipment and ensure that you are not the cause for unnecessary errors.
26. Carry an Extension Cord
An extension cord can be your most valuable piece of equipment. A legal videographer requires power for many of their tools. However, power is not always readily available. Be sure to carry a long extension cord to ensure access to ample power supply.
27. Empty Your SD Cards
Always start a video deposition with an empty SD card. This will eliminate possible confusion when editing the video. Additionally, it will ensure that you have the space you need to record the entire deposition, regardless of its length.
28. Invest in a Rolling Cart
The equipment required for a video deposition can get bulky and cumbersome. Investing in a quality rolling cart will eliminate unnecessary trips to your vehicle to haul in your equipment. This can save you both time and energy on the day of the deposition.
29. Find an Editing Software That Works for You
A large part of producing a professional video deposition is the final editing process. Finding an editing software that meets your needs will allow you to produce great quality videos. Additionally, good editing software will save you valuable time during the finishing process.
30. Practice Video Deposition Editing
As with any skill, it is important to practice your video editing skills. Doing so, while using the proper editing software, will allow you to produce professional results for every video deposition client.
Thank you for reading Deposition Academy! We hope you have found these tips for legal videographers valuable.