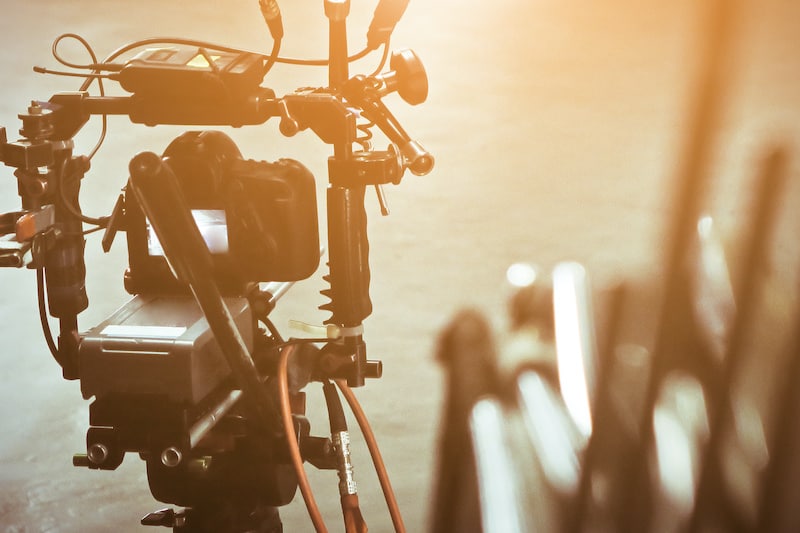 10 Sep

How to Manage a Legal Video Business
Tips for Managing a Legal Video Business
Owning your own business gives you the freedom to be your own boss and do what you're passionate about; however, in order to have a business that succeeds, you need to implement adequate management skills. If you are planning to start a legal video business, it's important that you take the time to plan out how the business will be managed and run so you can effectively serve clients while also producing a profit.
So, how do you manage a legal video business? Here is a list of things to have in place so you can effective manage your legal video business:
Create a system for communicating with clients
Create a system for scheduling depositions 
Invest in online marketing and other advertising avenues
Set deadlines for getting videos back to the lawyers
Have back-ups of all video files
Write an equipment checklist for each job you do
Keep track of finances by using a bookkeeping software
Everything listed above is things I wish I knew before starting my own legal video business. Luckily, through trial and error, we now have effective systems for management, which in turn, has helped the business grow. To get a more in-depth at each point listed above, keep reading!
Communicating With Clients as a Legal Video Business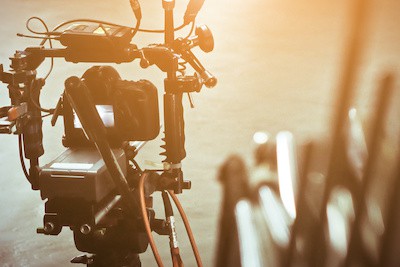 The legal world can be fast-paced and competitive, even as a legal videographer. Most lawyers will not do a deposition unless they know they can get a video recording done. If you want to be able to not only provide a quality service but also make yourself stand out from other legal video businesses, you need to find a way of effectively communicating with lawyers, court reporters, and lawyer's offices.
First, set up a way potential clients can contact you. This can be through a website with a contact form or having your email and phone number listed on any piece of advertising you have. 
You will usually be contacted by the plaintiff's lawyer or lawyer team to schedule a deposition. My legal video business usually communicates with lawyers through email; however, if they have a deposition scheduled last minute, they will call and walk me through the details.
As someone who may be needed last minute, you have to make yourself accessible to your clients. Most times, the lawyer may be waiting to see if you're available before they even schedule the deposition. The video file can be a gamechanger in court, so they want to make sure that a videographer will be available.
Managing Scheduling as a Legal Video Business
As a legal videographer, your schedule may seem all over the place. Rarely will you find yourself working a 9-5 job; rather, you'll film a 2-hour deposition here and a 1-hour deposition there. With the lack of routine hours, it can be difficult to stay organized and maintain your schedule. The last thing your business needs is for you to overbook yourself or not show up to a deposition.
One effective way you can manage your schedule is by having a work calendar. Record all scheduled depositions in the calendar so you can keep track of everything. Make detailed notes in the calendar even about location, case number, and the case name.
How to Advertise Your Legal Video Business
Advertising can get you many more clients as you work on growing your legal video business. As a business owner, you can't expect to get clients if the public has no way to find out who you are and what your business does.
One of the most effective ways to advertise your legal video business is through local SEO services. SEO stands for search engine optimization. This is how you get your business's website or information to show up on Google. Just like someone looking for a dentist may search for Jenks Dental Office, a lawyer searches "legal videographer in (your location)". SEO will help your business be the first thing the lawyer sees on the search.
If online marketing isn't your specialty, you can always hire a digital media company to take care of it for you. Along with my legal video business, I also run an online marketing business that provides SEO services for companies all over the country. You can learn more about SEO services for legal video businesses here.
Service and Product Procedures for a Legal Video Business
The job description for legal videographer includes more than just going to a law office to film a deposition; you're also responsible for producing a video file that can be given to the client. The most important aspect of your job is producing this video file. Lawyers can use video files from depositions to change the direction of their trial.
Filming the deposition may seem like the biggest part of the job; however, you need to stay on top of getting the video file edited and formatted so it can be sent back to the lawyer. If you don't set aside time to do this, you could forget and then have an angry customer.
One good rule of thumb is to ask your client how they would like to receive the video file even before the deposition has occurred. This way, you know whether to send it by email, dropbox, or mail. Next, set a timeframe that you need to have sent the file by.
At my legal video business, we have five business days to edit and format the file before we send it to the client. Make sure you make this information known to the client before they hire you. If they need the file sooner, you can charge an expedited fee.
Legal Video Business File Backups
One thing I've learned running a legal video business is to keep backups of all video files. Believe it or not, but I've had lawyers contacting me six months after a deposition requesting a video file that I had already sent them. It's important to be ready for anything, and part of that is having backups when your clients need them.
There are a few ways you can save backups of your video files. The best way to backup your video files is by placing them in the cloud or in dropbox. That way, if your computer breaks or you lose a hard drive, you still have a file you can access.
Equipment Checklist for Legal a Video Business
If you want lawyers to re-hire you when they have their next deposition, it's important to make a good first impression and handle yourself professionally at all jobs. This means ensuring that you are ready to go when you arrive at the location.
As a legal videographer, there are many pieces of equipment you have to keep track of. The last thing you want is to forget a microphone or a tripod when you go to a deposition. One way to avoid this is by making an equipment checklist. Before each job, go over the checklist to make sure you have everything you need.
Be sure to include extras of everything, just in case one piece of equipment fails! Here is a list of deposition video equipment you will likely need.
How to Manage Your Finances as a Legal Video Business
Perhaps one of the most important aspects of your business is managing the finances. Without proper financial management, you'll never be able to know whether or not you're making a profit or following your budget. You'll have revenue coming in from the jobs you work, but you'll also have to spend money on expenses, gas, and equipment.
The best way to keep track of your business's finances is by investing in book-keeping software. These programs will connect to your bank account and keep track of money coming in and money going out. Check the software daily to stay on top of your finances.
I hope this article was helpful in helping you come up with a management system for your legal video business. These tips have helped my business succeed and I hope they help your business succeed as well! Before you can manage your legal video business, you have to start one! Check out our article on how to start a legal video business for more information.