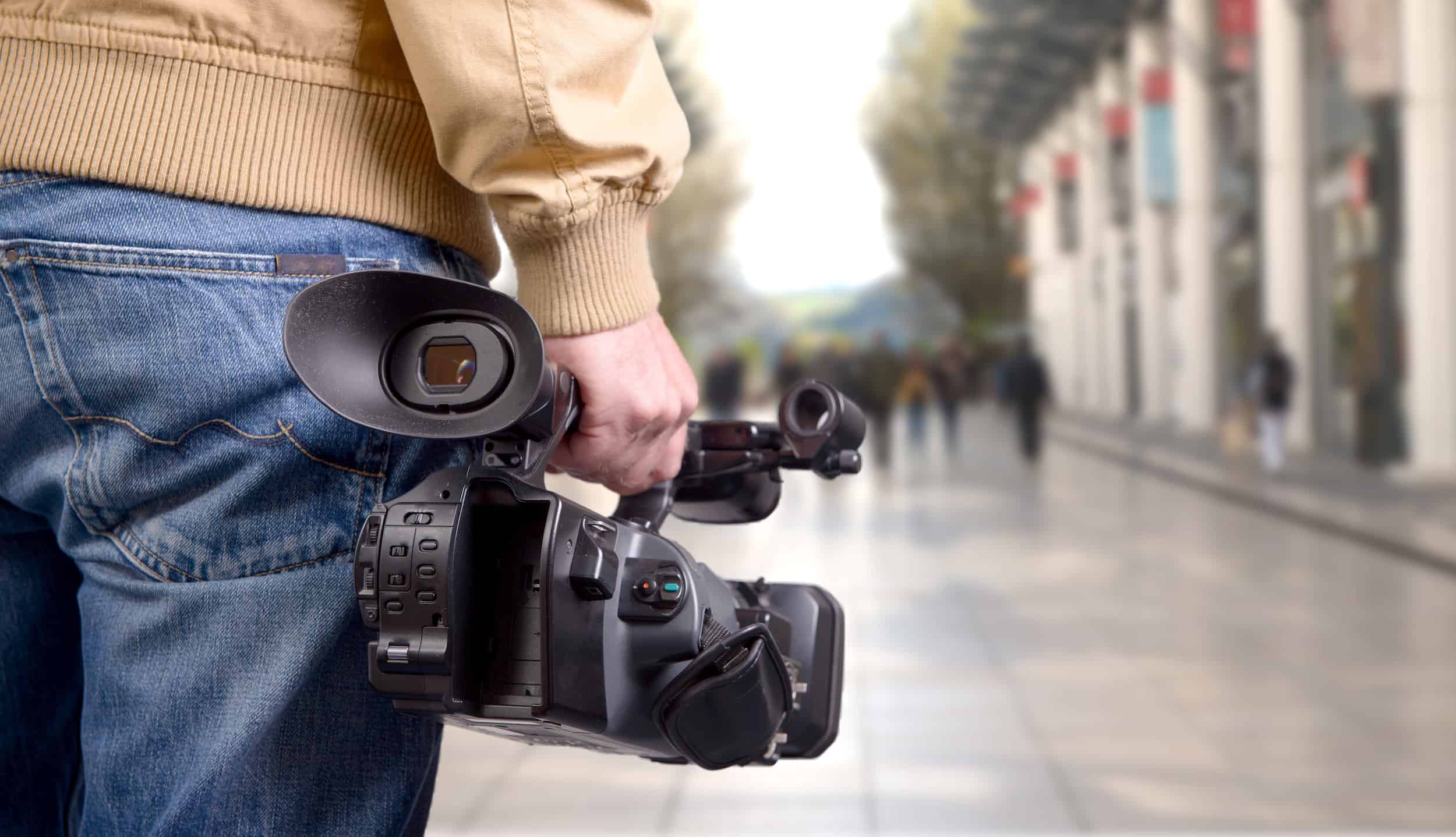 14 Jun

What to Charge for a Video Deposition

One of the most important factors to consider for your legal video business is what rate you're going to charge for video depositions. I know from experience that it can be tricky finding a price point that's appealing to clients without underselling your services, but thankfully, it can be done.

So, what should you charge for a video deposition? The typical flat rate to charge for a video deposition ranges between $200 and $600. Many videographers have additional fees for services like adding an extra camera angle, creating copies of the deposition, or canceling the deposition on short notice. 

As you develop the pricing model for your video deposition business, you should plan carefully so that you can ensure that you're compensated correctly for your work. Let's look at all the different aspects of your pricing that you'll need to think over.
Flat Fees and Overtime Fees for Video Depositions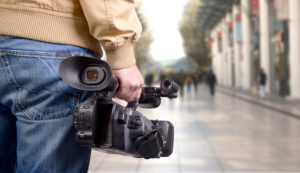 A common pricing structure that deposition videographers utilize consists of a flat fee for their work, and then an overtime fee if things last longer than expected.
Deciding a Video Deposition Flat Fee
When you ask a deposition videographer what the rates for their services are, they will typically tell you the flat fee, which will normally be in the range of $200 to $600 dollars.  This is the fee that no matter how short the deposition might last, the client agrees to pay for the services.
While it might seem unfair to charge someone a large sum for a deposition that only takes 20 minutes, the client is paying for more than the time the deposition takes.
They are paying for the quality of your work, the experience you bring to the table, the time it takes to transport and set up your equipment, and for the time that you are unable to schedule anything in the hours after the deposition that day in the event that the deposition runs long. 
These are all things you should think about as you decide upon a rate that will be worth your time. As you decide on your flat fee, you should also take into consideration what the flat fees of your competition are.
If you provide the same basic service, but your rates are several hundred dollars more expensive, clients are more likely to work with your competition.
Deciding a Video Deposition Overtime Fee 
The overtime fee is the fee that many deposition videographers charge if a deposition lasts longer than an agreed-upon amount of time. These fees are normally charged at an hourly rate and can range from $50 to $125 for each additional hour.
If the deposition only goes 15 minutes past your agreed upon time, then you would just charge the client for a quarter of the hourly overtime fee.
Video Deposition Travel Fees
Another safeguard to put in place as you are determining the pricing of your video deposition services is some form of travel fee. There might be instances when you are requested to film a deposition out of state or several hours away from where you live.
Before this happens, it makes sense to have a travel fee clearly stated in your pricing documentation so that those looking to hire you know what to expect. Here are a couple of ways you can go about charging a travel fee for your deposition video services:
Charging a Travel Fee by the Mile 
One of the most simple ways to charge a travel fee for your services is by the mile. If someone requests that you do deposition more than 50 miles away from where you are located, then you could state in your pricing guide that a fee of $.50, to $2 would go into effect for each additional mile of travel.
You might consider making the number even less, especially if you're just starting out and you're looking to get as much experience under your belt as possible.
Charging a Travel Fee Using an Hourly Rate
Another great method to charge your travel fees is by using an hourly rate. Hourly rates are very easy for customers to wrap their heads around, and they also ensure that even if the deposition is to take place in a high-traffic area, you'll still be compensated fairly if the travel time is a lot longer than what you initially expected.
We recommend starting the clock on the hourly rate after an agreed-upon free amount of time, around forty-five minutes to an hour. Your goal with your overall pricing is to not dissuade any potential customers while still being compensated correctly.
If you come across as overly stingy or complicated in your pricing structure, some clients might take their business to someone else with less convoluted pricing. A good rule of thumb is to keep things as simple and clear as possible.
Cancellation Fees for Video Depositions 
Cancellation fees are meant to protect you from the last-minute cancellations that will inevitably happen from time to time. Because video depositions are often time-intensive, and you must block off several hours of your day for them well in advance, having numerous last-minute cancellations can easily harm your productivity and profits without a safeguard in place.
Here are several ideas as to how you might structure and charge your cancellation fee:
Full-Day Notice Cancellation Fee 
In a full day notice cancellation fee policy, you require that the client give you a full 24-hours notice before the time of the deposition, otherwise they will still be charged the full amount of the deposition. If you've established your business with a large client base and a positive reputation in your network, then you can likely get away with a stringent cancellation fee such as this. If you're newer to the field, the next option might be a better route to take.
Half-Day Notice Cancellation Fee 
Rather than requiring the client to give you a full 24-hours notice before they are charged the flat fee for the deposition you might consider using a cutoff time of 2 or 3 hours before the deposition instead.
If they let you know less than this amount of time about the cancellation then they will still be charged the full amount. If they notify you early than the 2 or 3 hours cut off you decide, you could consider charging them a half rate for your flat fee.
Video Deposition Fees for Additional Services 
In addition to the regular video deposition services you'll provide, there are a few other miscellaneous things that you'll want to have a pricing structure established for.
Creating Copies of the Deposition 
Many times, clients will ask you to produce numerous digital and physical copies of the video deposition to distribute to the various parties involved in the case. $15 to $30 dollars is a reasonable price point for physical copies, while $10 to $15 dollars is our recommended rate for digital copies.
Providing Video Deposition Services Outside of Regular Work Hours 
In the event that a client requests that you provide your services over a weekend or holiday, you can state in your pricing guide that a special rate will apply in these circumstances.
Additional Camera Angles 
At times, a lawyer might request a second camera to capture a different perspective of the video deposition. Since a second camera will require more setup time, requires that you carry more gear, and will add some complexity to the editing process, you can typically charge a fee of $100 to $200 for this.
Discount Strategies to Grow a Video Deposition Business 
Now that you hopefully have a better idea of the fees you'll be charging for your services, you can begin thinking of creative ways discount your services to bring in new clients. This will be especially important as you're growing your initial client base.
Offering Discounts for First Time Clients 
A great way to get clients to try you out is to offer their first video deposition for free. I know this might be painful, but when you think about the long-time returns you'll receive if they are happy with your services and they continue to use you in the future, then this strategy makes a lot of sense.
Offering Discounts for Recurring Clients 
Once you've connected with a client, your goal is to retain them for future work. One way you can go about this is by offering incremental discounts on services.
You know those cards you get from a sandwich shop, where if you get enough punches on your card you get a free sandwich? Think along those same lines. If a client uses you for four depositions, maybe they get their next one at a 25% discount. Be creative, and make it worth your client's time to use you instead of the competition.
Offering Sales on Your Additional Services 
If you're opposed to making the first deposition you film completely free for first-time clients, another option would be to discount or offer your additional services for free.
When you do this, the client feels like they are getting a better value for their money, and you're getting the opportunity to build a relationship and demonstrate why your business is the easiest option for them.
Thank you for reading, and best of luck with your business! If you're looking for more ways to grow your video deposition business, check out the article we wrote here.