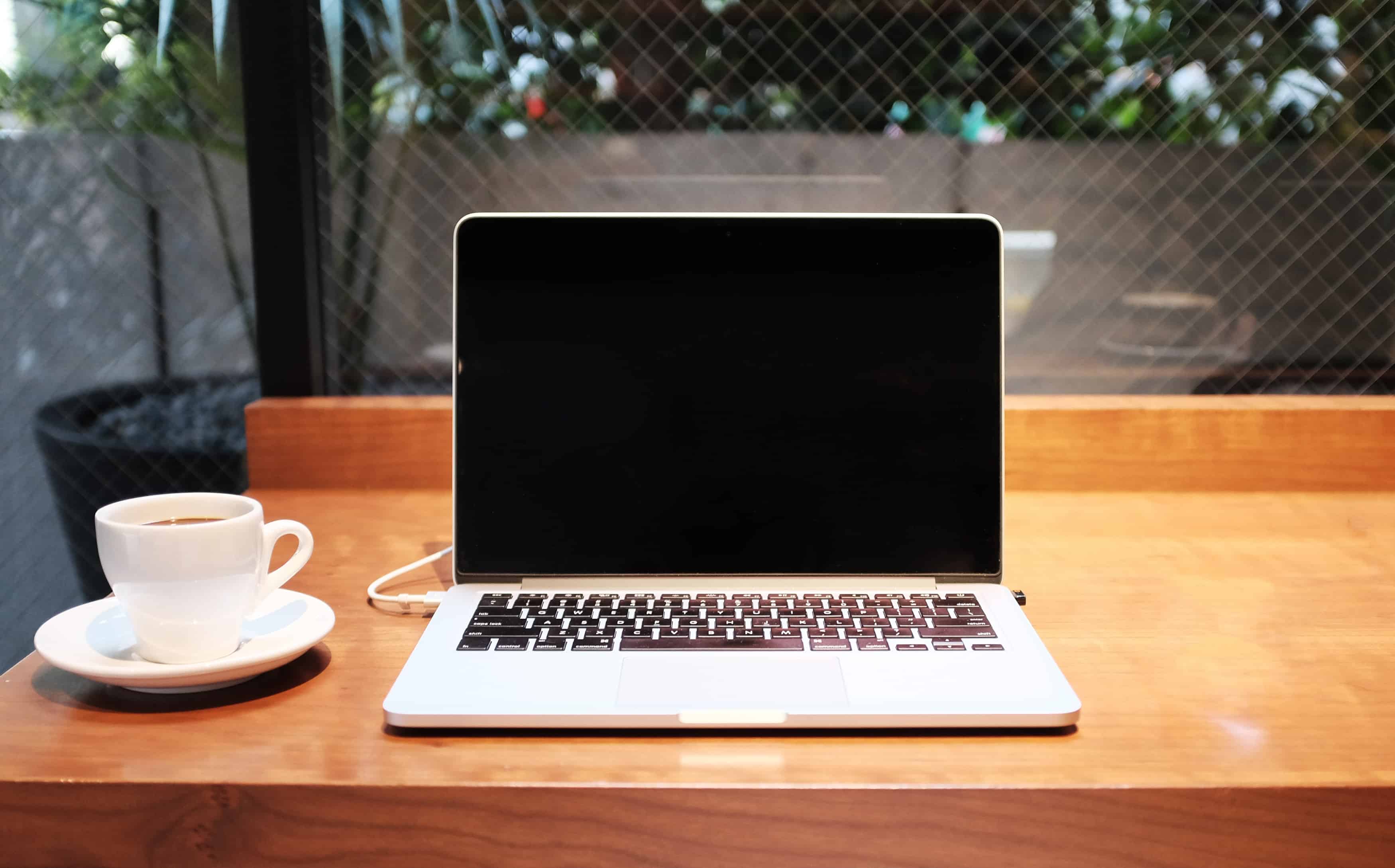 30 Jun

Video Deposition Editing Software Guide: What to Use

So you're looking for the right video editing software to edit your deposition videos. There are plenty of options to choose from at many different price points. Each one has different layouts, user interfaces, and features.

Choosing the right one can be difficult. To help you know which one is right for you, we did some research on all the major options. Here's a guide to finding the best video deposition editing software for you.
Professional Software for Deposition Editing
The first category to be tackled is professional video editing software. The pro-tier software options are quite pricey but come packed with features that will make editing your deposition videos an easy process.
If you have the money to spend on a professional video editing software, it can be a great tool to make your videos professional and high-quality, and the features that they come with can be useful in other types of videography.
Adobe Premiere Pro – $20/month
One of the more widely known and used video editing software on the market is Adobe's Premiere Pro. The price tag of only $20 per month may seem like a misprint, but it most certainly is not.
There is no way to purchase Adobe Premiere Pro outright, so keep the price tag of what turns out to be $240 per year in mind when considering this option. Many videographers are very happy with their subscription to Adobe to get one of the best video editing software to date.
Premiere Pro has a very robust timeline editor with the ability to trim video clips on the fly while scrubbing through your videos. The advanced color correction offered by Premier is a great tool to help clear up "noise" in videos with dimmer lighting.
Exporting your finished edits are quick and easy, though your computer hardware can limit the processing time of your videos. An Intel Core i5 CPU or higher is suggested for best results.
Premiere Pro is available on both Windows and Mac and works great on both platforms. If you are looking for a powerful and easy to use video editing software, you won't be left wanting with this choice.
Final Cut Pro X – $300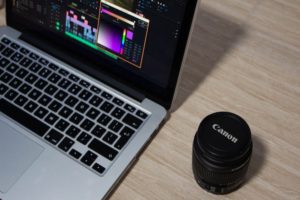 Another front runner in the pro-tier video editing software market is Final Cut Pro X by Apple. At $300, this software is not cheap, but the saying, "you get what you pay for" certainly fits here.
There is no denying that Final Cut Pro X is a powerful editing software as it has been a go-to for videographers for years. Many feature films have been edited in Final Cut by professionals from Hollywood.
Final Cut has the same caliber of timeline editing as Premier Pro but with one major difference: magnetic alignment. This saves you a few clicks every time you trim a clip down and delete the portions you don't need by sliding the beginning of the clip back to the end of the clip before it on the timeline.
The massive library of user-made plugins can also help to smooth along some of those tedious steps as well as give you powerful tools to help you edit like a professional.
Final Cut Pro X is limited in only one area, which is the platform. Since it is made by Apple, it is only available on Mac computers. If you already have a Mac of some kind and are willing to spend the money, you can't go wrong with this choice.
Other Deposition Video Editing Options
If neither of these options is right for you, there are other pro-level editing software out there. VEGAS pro 16 and MAGIX Video Pro X are also viable solutions to cover all your video editing needs.
Something to remember is that because these are less popular, there are fewer tutorial videos and articles on the internet to help you find the tools you need and use them in a constructive way.
Free Software for Editing Video Depositions
If you have a tight budget, or you spent all your budget on equipment, you may have to find a free video editor to make edits to your deposition videos.
There is a massive amount of free software for video editing, but not all of them are very good. Most of the trade-offs for choosing free software is feature sets and user-friendly look and feel.
Luckily, there is a free video editing software already pre-loaded on your Windows or Mac computer that you can try out. This may be all you need to edit your deposition videos.
iMovie and Windows Movie Maker
Built into most computer's operating system is a rudimentary video editing software with very little in terms of features.
iMovie comes with any Mac computer and offers the ability to trim clips and splice together videos if you have multiple files from your deposition shoot. The simplicity of iMovie is its strong suit as the user interface is very straightforward and all the tools provided are easy to find and use.
Windows Movie Maker is found on any PC with Windows loaded on it. It doesn't have many features to take advantage of, but it does have the basics of video editing built-in.
The interface of Windows Movie Maker is not as intuitive as iMovie, but it can get simple projects done fairly well. At the very least, you can use this to combine the video from your camera and the audio from your recording device together.
Hitfilm Express
Hitfilm came as a surprise to me when compiling this list. I hadn't ever heard of it, but I found it to be one of the best software on the market for video editing. The only caveat is that you have to give the company that developed it a shout out on social media to download it.
There are a ton of features packed into the software that you would think it was pro-tier. The timeline was easy to use and the interface was intuitive. All the tools built in were easy to find and operate.
Again, the only issue was finding tutorials to help do certain things that were not as intuitive. With a little bit of trial and error, those things can be ironed out while you get used to the layout and interface to edit your deposition videos.
Some of the more advanced features are still not present here and require a few purchases to add them into your workspace. So technically it's free, but to get the most out of it, you need to pay a few bucks out of pocket.
Other Free Options for Video Deposition Editing
There is so many free video editing software online that we could make a whole article listing them out. One, in particular, that stands out from the rest is called Davinci Resolve. The reason it is not in our main list is hardware restraints.
Davinci Resolve is a very large, power-hungry piece of software that won't run on every computer. So if you do decide to look into downloading it, keep in mind your computer's performance.
Mid-Range Video Deposition Editing Software – Under $100
If you want a great, feature-packed video editing software but don't have a money-packed wallet, there are a few options to stay in that middle ground.
The value you get in these software offerings is undeniably stellar. The $100 range offers the best bang-for-buck when it comes to the video editing software market. The first software mentioned below is my go-to software for the majority of my projects.
Filmora – $60
Filmora by Wondershare is a fully packed video software with an extensive toolbox for all your editing needs. For only $60, the price-to-features ratio is very good.
Some tools are a little hard to find in the interface, but once you know where to look, your workflow can go on unhindered. The timeline editing is extremely smooth and reminds me of the way Final Cut's timeline mechanics work.
For anyone who is just starting out, Filmora is a great option to fulfill your video editing needs. A lot of YouTubers use Filmora to edit their videos, so there are quite a few tutorials to help you traverse the interface and make all your edits with efficiency.
Sony VEGAS Pro 15- $70
VEGAS Pro 15 is actually last year's model of VEGAS Pro, but it is still full of great features and tools to edit like a pro on a budget.
It's easy to pass up previous editions of software because they seem outdated the second the new version comes out, but everything you'll need to edit your deposition videos is present in this version of the software.
Timeline editing is easy and intuitive, as well as using any of the tools for audio and colorization. The interface is simple and the layout is clean and neat. There's not much to be desired in this software's experience.
If you are just needing something to make simple edits and audio corrections, VEGAS Pro 15 will more than deliver on all accounts. It's a great value that more often than not gets overlooked for being old and outdated.
Other Video Deposition Editing Software Options – Under $100
As with the other categories, there are quite a few options for you to choose from, but there are a few that stand out above the rest. The two mentioned above are the best options, but there are other great options as well, including MAGIX Movie Edit Pro for $80. Adobe has a cheap, stand-alone option for video editing called Premier Elements coming in right at the top of the price range at $100.
With so many options for video editing software, it's hard to know where to start. All the ones on this list will be able to get the job done at the end of the day. It's a matter of preference as to which one is right for you and your workflow.
Your deposition videos can be top-tier from any software of you know how to use it, so just pick one and learn everything you can about its features and tools.