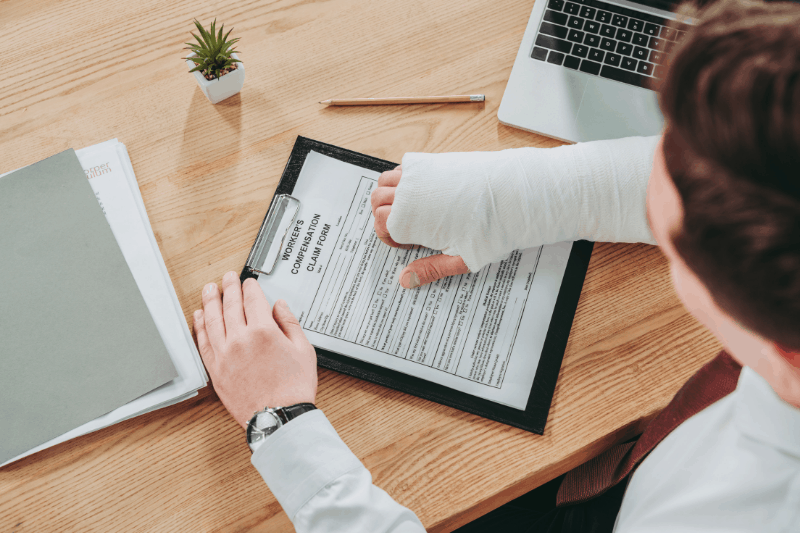 10 Feb

Preparing for a Workers Compensation Deposition: Complete Guide
How to Prepare for a Workers Compensation Deposition
When injured on the job, it can be intimidating to move forward with requests for compensation as lawyers and insurance get involved. To help you understand what this process looks like and to feel more confident in your decision, I encourage you to continue reading about how best to prepare for such a deposition.
How do you prepare for a workers' compensation deposition? The best way to prepare for a workers' compensation deposition is to: collect a timeline of events, gather any written records, stick to your story, learn the process of a deposition, dress appropriately, and remain calm and confident. If you follow these steps, you should feel assured that you are ready to begin this pre-trial process.
Worker's Compensation Deposition Preparation Steps
As you prepare for your workers' compensation deposition, there are a few steps you can follow that will ensure a smooth and successful process.
Collect a Timeline of Events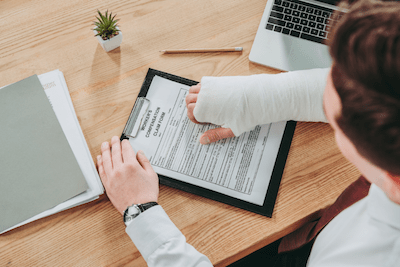 In the time since the incident occurred and the deposition begins – a lot will have happened. It is important that when you meet with your attorney, you go over exactly what transpired, as best as you can remember. Creating a timeline will not only help you recall the accident but will also give your lawyer the information they need to help you prepare.
Your employer will likely have some sort of report about the incident that was taken during or right after the event. The report should contain information from both you and your employer about the dates the event occurred, when it was reported, what was involved in the accident, etc.
By going through this process of remembering important dates, what led up to the incident, what happened afterward, and how the situation was handled, you will be more likely to have success in your claim based on the accuracy of your timeline.
Gather Written Records
Financial statements, medical bills, reports of the accident, or any other written records should be brought to your attorney for the deposition. This information may be reviewed by the employer and insurance company, as well as become evidence if the case moves to trial.
Hopefully, you collected copies of this information over the time when it occurred. If not, it is important to call your doctor or hospital, as well as coworkers or supervisors so that you can produce the records during the deposition.
Stick to the Story
As is typical in processes related to the court of law, you will be sworn in during your deposition – requiring you to tell the truth. Don't be overwhelmed by this, it is quick and painless! A deposition is a serious matter, but as long as you tell the truth about what happened, it will run smoothly.
Sticking to the story will help you remain honest and keep you from embellishing anything. Retelling the story as close to the original report as possible will give you the best chance in developing your case.
Learn the Deposition Process
If you are not familiar with law processes, the terminology can be confusing. As I walk you through what a deposition looks like, I'll include keywords to help you better understand the deposition process.
You should know that depositions do not all follow the same timeframe. Depending on the case, a workers' compensation deposition could last anywhere from 15 minutes to months on end.
What is a Deposition?
A workers' compensation deposition, most often abbreviated to workers' comp, is a discovery process used to gather information or investigate the circumstances that led to the injury of an employee. Oftentimes, depositions take place in a law office, but they can also be held in more neutral settings. The purpose of a deposition is for the opposing side to ask questions that help establish their case.
As the injured worker who initiated the lawsuit, you are considered the plaintiff. The individual seeking financial restitution for the medical bills incurred after being injured at work. You may also be referred to as the deponent – the individual being deposed.
Who is Present for Your Deposition?
During a deposition, there are a few key individuals present: you – the plaintiff, your attorney, a court reporter, and the lawyer taking your deposition. In the case of workers' comp, the defense lawyer is often a representative from your employer's insurance company.
It is also normal for any coworkers or supervisors who were witnesses to the incident to be deposed. Doctors or medical professionals will likely have their own separate deposition as well.
What to Expect During Your Deposition
Introductory Questions: To get started, the opposing attorney will likely ask you some common deposition questions. Some of these questions may include whether you've been part of a deposition before and if you understand why you are being deposed. They will also ask if you understand that you are under oath during this process.
Background Questions: The opposing counsel will attempt to ask you questions that could potentially incriminate you later on. You should be sure to answer truthfully, but not offer more information. Questions such as your name, marital status, education, and whether you've been arrested are likely.
Preparation Questions: Questions regarding you and your attorney's prep for the deposition are expected. They are used to ensure that you have not violated any regulations surrounding the deposition. Something like "Have you shared anything about this deposition online" could be a potential question.
Specific to the Case Questions: This will likely be the longest section of the deposition – as it is the reason you are there. Questions pertaining specifically to the incident at work will be asked here. Your attorney will help you prepare for these questions. They will focus the questions on items from your timeline and written records that you have gathered.
What Happens to the Deposition Transcript?
After the deposition has concluded, the court reporter will provide copies of the transcript to each party for their review. The transcript is a word-for-word account of the entirety of the deposition. Both attorneys will look to make sure that the information is accurate and decide from there how to proceed.
What Happens After the Workers' Compensation Deposition?
After lawyers review the transcript, they will decide whether it will work in their favor to continue to trial. Alternatively, they made decide to settle out of court. Depending on the case, settling out of court for worker's comp cases is often a better option for the injured worker.
You can learn more about what happens after a deposition here.
Dress Appropriately for Your Deposition
Though a deposition takes place in a less formal setting, it is still expected that you dress appropriately. Business casual is the term most often used to describe suitable attire.
For men: dress slacks or pressed pants, button-down shirt or sweater, optional tie and/or jacket, belt, dark socks, and dress shoes.
For women: skirt or dress slacks, blouse, button-down shirt, sweater, optional jacket or blazer, closed-toe shoes.
Don't wear t-shirts, flip-flops, clothing with athletic brand logos, sneakers, tank tops, or shorts.
It is better to dress more conservatively and business-like than flashy and casual. Don't stress so much about this part – as long as you look put together and professional, you'll be just fine. Here are some more tips on what to wear to a deposition.
Remain Calm and Confident
As you approach your deposition, keep in mind that remaining calm and confident will provide you comfort as you begin the legal process.
Some things that you should keep in mind as you approach your deposition:
Speak clearly – answer questions audibly
Don't offer information that isn't asked
Answer truthfully
Don't lose your temper
Take your time when answering
Don't use profanity or slang
Relax
If at any point during the deposition you feel as though you need a break or need to confer with your attorney, your attorney may request a recess. Remember that everything said will be on the transcript, apart from any breaks.
Be patient during this process – the way you conduct yourself can help or hurt your case accordingly. Depending on the circumstances, your case could be resolved quickly or it could stretch much longer than you expected. Trust yourself and your attorney – you can do it!
Are You Prepared for Your Workers' Compensation Deposition?
If you've managed to read this whole post, then you know you should now begin preparing your timeline of events. Make sure you think about who you will need to reach out to to get any written records. Talk to your Tulsa Probate Lawyer – they are there to help you. Don't be afraid to ask them any question you might have.
As your deposition gets closer, make sure you know how to get to the destination. On the day of your deposition, try to arrive about 10 minutes before. Pick out what you will wear and make sure that it is appropriate.
You should now be fully prepared to begin the worker's compensation deposition. You can find more deposition tips and training here.