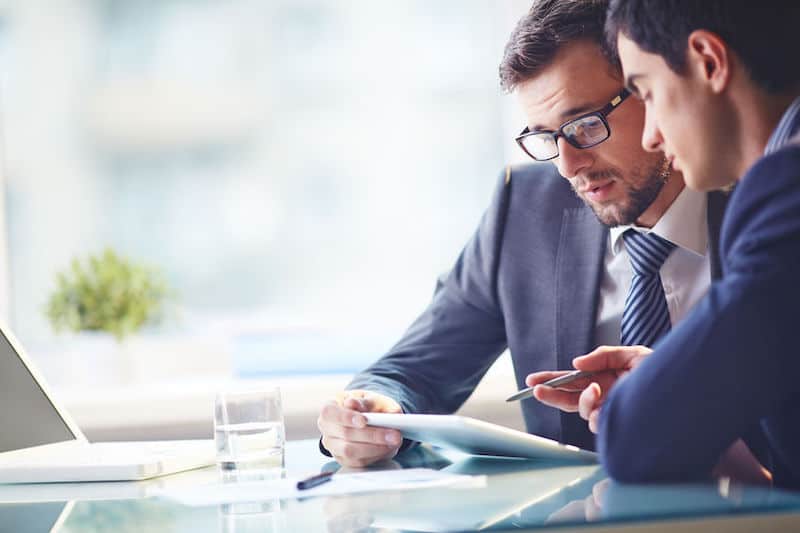 02 Nov

Examination Under Oath: Questions & How to Prepare
Examination Under Oath: Questions & How to Prepare
When dealing with insurance policies and claims, sometimes things happen in life that need to be worked out through court. When this happens, most insurance policies allow the insurance company to require a policyholder to answer questions under oath and produce information and documents to investigate an insurance claim.
So, what is an Examination Under Oath? An Examination Under Oath, also known as EUO, is a useful tool an insurer can use that can prove to be helpful to insureds. An Examination Under Oath is a formal process during which an insured is questioned by an insurance company representative while under oath and in the presence of a court reporter. EUOs enable an insurer to obtain all knowledge and information regarding the facts to decide its obligation and protection against false claims. It can help obtain evidence, like documents and witnesses, and determine the legitimacy of a first-party claim to help evaluate and adjust the claim.
Preparing for Examination Under Oath
But what does "examination under oath" mean? Why would an insurance company want to take my examination under oath? What will my insurance policy require me to do? This article will answer your questions and serve as your complete guide!
What Happens During an Examination Under Oath?
During this legal proceeding, you are sworn under oath and answer questions posed by the insurance company's attorney. This means you are swearing in the court of law to tell the truth, the whole truth, and nothing but the truth. Sometimes an Examination Under Oath is a tool used as part of a claim investigation to find misrepresentation, prevent fraud, or to use as evidence in a future lawsuit.
An insurer must provide written notice to schedule a EUO. The letter should include the name of the insured representative who will be examined, the time and place of the examination, a list of all documents needed before the scheduled exam, the name of the individual who will be conducting the investigation, and reservation of rights to designate additional individuals. Note that an insurer can schedule more than one EUO with a policyholder.
The examination part of the EUO process required the policyholder to answer questions asked by a representative of the insurance company. Often, the insurance company's representative is an attorney hired to investigate the policyholder and advise handling the claim to the insurance company. This examination takes place at a court reporter or attorney's office normally. This will usually only last for a few hours and is recorded by a court reporter.
How to Prepare For an Examination Under Oath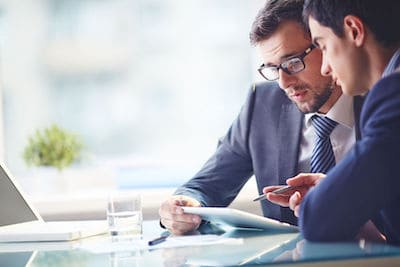 It isn't uncommon to have to complete an Examination Under Oath. In fact, it's quite common. However, that doesn't make it any less stressful if you've never had to do anything like it before. Many people wonder about the differences between a deposition vs. an examination under oath.
Insurance companies will often request a EUO when they suspect the policyholder has attempted to deceive the insurance company or has done something wrong. At other times, they'll request a EUO because they believe they have a reason to deny the insurance claim. That's why you should contact an attorney to help you through the process. Depositions, on the other hand, are a part of the investigative process for a variety of other legal matters.
Contacting a personal injury lawyer is the first step you should take if you receive a request to attend an Examination Under Oath. They'll be able to walk you through what you need to do to prepare for a EUO. Some of the things they may help you with include explaining the process, what it means to testify under oath, and the potential consequences of the EUO. They can also gather documents requested by the insurance company and make sure they are in order. They can help you prepare for questions you may be asked. They'll also be with you during and after a EUO and can help you debrief afterward.
Things to Know About EUOs
Something of importance to note is that if you refuse or fail to submit to an Examination Under Oath, it can result in denial of your insurance claim. The right to take ann EUO comes from the language used in an insurance policy––a binding contract. Courts have repeatedly upheld an insurance company's right to take a EUO as a contractual right that the policyholder signed.
Because a EUO is based on a contractual obligation, courts have ruled that the Fifth Amendment right against self-incrimination does not apply. A policyholder must respond to the questions that may implicate criminal activity. If the policyholder refuses to answer, the claim may be denied.
EUOs are useful in evaluating first-party property claims. They help to gather helpful information. It can also provide useful information to retained experts while cutting down on the time it takes to evaluate damages and costs. These documents are helpful to compare with the insurance claim and reports produced to create practical examination questions.
Reasons Why An Insurance Company May Request a EUO
Here are some common issues insurance companies usually want to investigate during an Examination Under Oath:
The insurance company believes there is a policy exclusion that applies.
The policyholder made misrepresented the cause of damage.
The insurance company believes the policy does not cover a claim.
The policyholder made misrepresentation in the policy application.
The policyholder has hired a contractor, adjuster, or other experts who have a history of red flags or have a bad account with the insurance company.
The policyholder committed a crime related to the insurance policy.
The policyholder has not answered the insurance company's request for information about the claim.
The policyholder committed fraud.
The policyholder is seeking significantly more money than what the insurance company believes is owed.
It's crucial to consult with a seasoned insurance attorney to ensure you are adequately prepared for the EUO.
Your Roll in an Examination Under Oath
Usually, when you go to court for anything regarding insurance or personal injury, you will have to provide sufficient documentation to your attorney. The insurance company may request an extensive list of documents to be brought to the examination or produced ahead of time. You must remain in constant communication with the insurance company. Retaining a lawyer to walk you through the process, review the specifics of your case, and communicate on your behalf with the insurance company is a must.
It's important to note that each insurance claim is different, as every case is different. Here are a few tips for your Examination Under Oath:
Communicate Clearly and Promptly with the Insurance Company
Many times it can be easy to ignore things that feel overwhelming, which can include your insurance company. However, this isn't the best course of action. Insurance companies can make it seem like you are refusing to cooperate with their investigation. This is why it's essential to have an attorney to help you clearly and concisely communicate with the insurance company.
Don't Misrepresent Anything to the Insurance Company
An insurance policy usually has a provision that allows the insurance company to void coverage when a policyholder lies, conceals information, or makes misrepresentations. This may seem pretty straightforward, but often when dealing with an insurance investigation, you recall things that happened a long time ago. This can sometimes lead to remembering things differently than how they occurred. Again, you should have a lawyer to help you understand and navigate the Examination Under Oath process.
Produce Relevant Documents from within Your Possession
You should provide relevant documents when asked during an insurance investigation. If you do not understand the documentation request or do not believe you possess the necessary documentation, say so in writing. However, this should not be done without consulting from an attorney. It's a good idea to be very specific with how you communicate. It's best to keep it simple and not over-complicate or over-explain something.
Give Yourself Time to Prepare
You can essentially treat an Examination Under Oath like you would a testimony. If one day your case goes to trial, it may be entered into the record, especially if it contradicts your testimony at trial. You should fully understand the issues in the claim and have enough time to review all the claim documents. Generally, people set aside a month at a minimum to prepare for the examination. There are often hundreds or thousands of pages of documents that are discussed during a EUO. You will also need time to decide what attorney you want to speak with and decide who you want to represent you.
EUO is an important step in an insurance claim. You need to understand that an insurance company is most likely conducting an Examination Under Oath because it believes there is something wrong with the request. Issues include disagreeing with your damage estimate, violations of the insurance policy, misrepresentation, criminal activity, or concealment of information. It's recommended that you retain an experienced insurance attorney when going through an EUO, especially if you feel the issues are complex or the insurance company is mistreating you.
Are you still looking to learn more? You can find more deposition tips and training here.