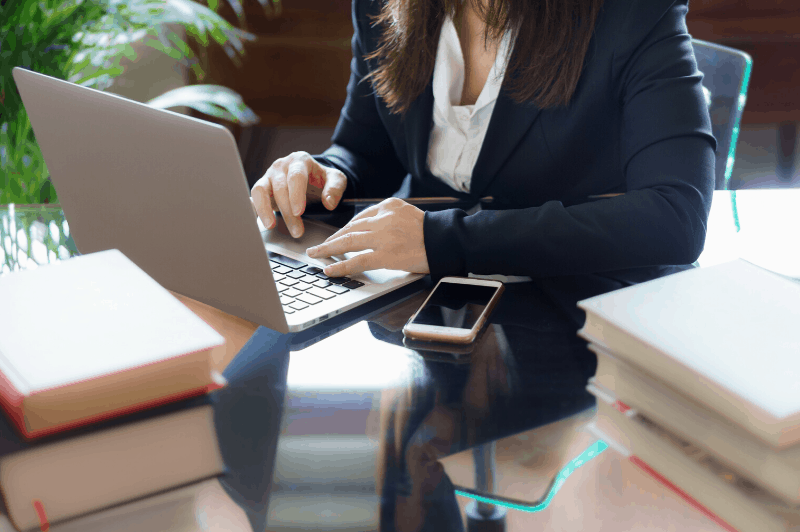 16 Jun

Can You Get a Copy of Your Deposition? Complete Guide
Is It Possible to Get a Copy of Your Deposition? 
If you have recently been a part of a case and have endured the back and forth of it all, some things are almost certain to fall through the cracks. Keeping track of documents, bills and other important documents can be very difficult during this time. 
However, it is important that you do have access to the files that you need, and this includes a copy of your deposition. Can you get a copy of your deposition? 
You are able to get a copy of your deposition as long as you are party to the case in which the deposition has been recorded. After a deposition has been taken, and the court reporter has completed the transcript, it can be delivered in about two weeks time. Some law firms may be able to get it to you even sooner. 
To ensure that you get your deposition transcript on time, it is wise to first make a request that one is prepared there on the spot. If this is impossible, contact the court reporter as soon as you find out you need a copy so they can get the ball rolling. 
Be sure to include any special dates or notes along with your request if you need a transcript of a deposition sooner than the normal turn-around time. 
It's okay to contact the court reporter if you have any concerns or questions about when your copy is supposed to arrive. If you don't get your transcript within 2 weeks, you need to get into touch with the court reporter as soon as possible to sort out any miscommunications or delays. 
How Are Deposition Transcriptions Prepared?
Why does it take 2 weeks to get a copy of a deposition? Getting a better grasp of how a deposition transcription is processed and ordered will assist you in understanding the timeline for receiving yours. Here is the timeline explained in two basic steps: 
Step One: Examination & Edits 
Once the deposition has been completed and the copy of the transcription has been requested, a court reporter takes time to look through all of the information, examine the video or audio file, and makes sure everything is accurate and in working order. If there happen to be any mistakes or there are some parts that did not get documented correctly, they will need to be fixed before any copy can be made.
Court reporters try to avoid these kinds of mistakes by using shorthand notes to compare to the recording for the most accurate translation of information. For additional accuracy, they will also go to many different sources to access information related to the case by contacting legal assistants, looking on the internet, or combing through the reference material that has been provided to them by the attorney. This keeps facts in check, names spelled correctly, and the transcript accurate. 
Once all of the edits have been made, the court reporter will take time to look through all of the changes that have been made and when the case is really complicated, then read through it once again to catch last-minute or minor mistakes. 
Step 2: Transcript Production 
After the proofreadings, the next part of the process is the production of the transcript. This involves printing out the transcript and running it through a special kind of software that allows it to be accessed in multiple digital formats. 
Exhibits, which are documents or photographs used as evidence in the trial, are then scanned so they can be included with the transcript digitally and in hard copy. Once this has been completed, the exhibits and the transcript are made available to the legal assistant or attorney and is also sent to the parties who put in the order in the first place. 
As you can see, there is a lot that needs to happen before a court reporter has to think about before a transcript can be delivered quickly. A court reporter will generally be handling not just one but several deposition transcripts with deadlines of their own that can't be ignored. This could mean that there might be a slight hold time on yours if it is a busy time of year, or you might get it right on time. 
If deadlines need to be shifted or changed, it is very difficult to execute for a court reporter. With all of this in mind, you can see why putting in a notice in advance of your rushed transcript will help immensely with the process. 
That being said, if you do need a transcript quickly, court reporters understand there are special situations and will do what they can to make your request happen. Some will even work tirelessly through the night to get the job done for the next morning. Think through what your needs are and try to be mindful of this information as you move forward. 
Frequently Asked Questions About Depositions 
If you are getting ready for a case or are in the middle of one, you might have more questions than how you get a copy of your deposition. Here are answers to two questions that will hopefully make you feel more prepared for what's ahead. 
Is There Legal Representation During My Deposition?
Whether you're a local chiropractor, restaurant owner, or employee, during a deposition you are absolutely allowed to have an attorney present. Similarly to how you would be testifying in a court of law, having an attorney in the room is something you are entitled to. 
If you are only a witness in a case and the case is pretty straight forward or basic, you may decide to forgo having your lawyer present. 
Remember that during your deposition, if you start getting asked a lot of intimidating questions and you start feeling unsettled or uncomfortable, it is your right to put a pause on the deposition in order for you to have time to get yourself a lawyer in the room. If this happens, the proceedings will simply be scheduled for another date. 
Having an attorney present during a deposition can be beneficial if you are concerned about sharing personal or legal information that is sensitive in the case. This kind of information can be run by your attorney well before the deposition starts, and they will coach you on how to get through it without causing harm to your case. They are also able to step in during the deposition to keep certain questions from being asked from time to time. 
What Is The Best Way To Answer During A Deposition? 
While a deposition is more casual than a testifying in a court of law, it is still important to know the fundamentals of how to respond during one. 
During the deposition, make sure that you sit upright and look into the eyes of who you are speaking to. Because everything is being documented, you need to be extremely clear in how you communicate. This means clear responses instead of nodding your head because an audio recorder needs to be able to pick everything up. 
You will be addressed clearly, so there is no need to talk unless you have been asked a clear question. There is no need to have a full answer to every question, so answering that you don't know if fully acceptable. This is much better than trying to guess with every detail counting in a case. 
If you don't understand a question or something seems unclear, be sure, and make that known to the questionnaire. They will be able to reform their question so that you can have another attempt at answering. 
Conclusion
It is important for you to remember that the deposition is only a step in the process, and so you might be called upon again for more information. The answers you give in court need to be the same as the ones you gave during your deposition. 
If you have any more questions about the depositions or their timelines, reach out to your local business lawyer today!