Recommended Tripods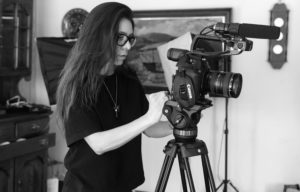 One of the "big three" in videography, a tripod is an essential piece of equipment to a videographer.  Having stability in your videos is the key to quality, watchable content.  There are a few things to consider when buying a tripod for your videography setup.
Weight – your tripod needs to be light enough to carry to and from deposition video shoots
Stability – your tripod needs to be sturdy to maintain consistency within a long video shoot
Durability – your tripod needs to survive any bumps during transport
Here are some recommended tripods that meet all these criteria to help you make your decision.
The Manfrotto Lightweight Element Traveler tripod (link to price on Amazon) is a great, sturdy tripod with telescoping legs.  This tripod is made of aluminum to give it a lightweight, yet stable construction.  It is easy to use with many adjustable parts for maximum application.
The aluminum construction also lends to very high durability for easy transport between deposition locations.  Overall, this tripod is perfect for deposition videography and will last for a long time before needing to be replaced.
Another great tripod from Manfrotto is the MVK500AM Lightweight Fluid Video System (link to price on Amazon).  This tripod has a twin leg design for a very stable setup.  The height adjustments on this tripod are slightly different from the option above. The twin leg design slides in and out to adjust height and level out shots.
The materials used to build this tripod are aluminum and carbon fiber.  This keeps weight to a minimum while allowing you to transport it easily.  This tripod even comes with a carrying bag to make transport even easier.  This tripod has a great build meant for stable use over a long period of time.
Yet another great tripod from Manfrotto is the Manfrotto 504HD Video Tripod Kit (link to price on Amazon).  This tripod is very sturdy with the highest quality construction of all the recommended tripods on this list.  It is made with aluminum and carbon fiber as well, but with a different take on the twin leg design.
The joints to adjust height and angle are tuned perfectly for smooth movement and precise adjustment.  All the tripods from Manfrotto are great at any price point.  This option is one of the best values for tripods on the market.
If you are interested in more deposition video equipment, click here.